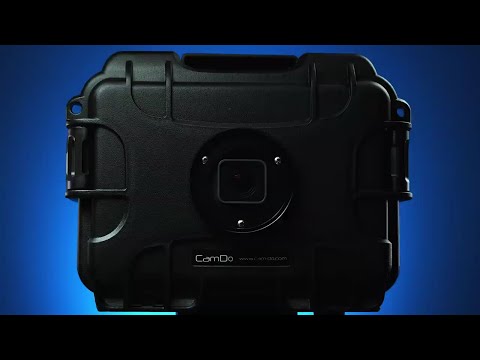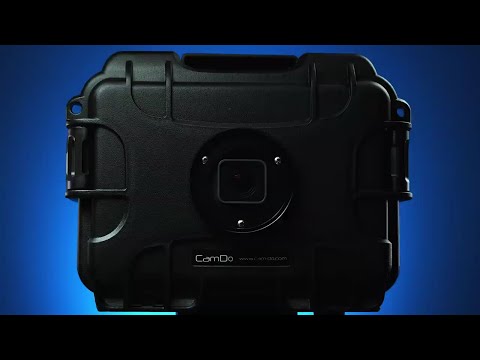 CamDo Time Lapse Camera
Power
CloudX Subscription
You can capture time lapse images with the HERO7, however if you plan to use CloudX, select HERO5 or Sony RXOII.
For questions about CloudX options, Contact Us.
Includes 128GB U3 Rated SD Card
Includes Swivel Mount Kit
Includes Cables & Quick Start Guide
Add to Cart
Need a Customized Solution? Get a Quote
Shop for Time Lapse Camera add-ons
High quality swivel mount included in all packs.
The marine-grade-aluminum swivel-mount kit allows the enclosure to be mounted on a flat vertical surface such as a building wall or a rounded surface such as a pole or rail. The pivot allows for full 360-degree rotation, and the ball and socket system allows a 180-degree vertical pivot with a 360-degree rotation for ultimate aiming flexibility.
Included in the kit:
Swivel Arm bracket (see video below)
Enclosure mounting plate with ball and associated nuts/bolts
Replacement nuts so that once aiming is complete, the adjustment knobs can be removed, thus requiring the use of a tool to loosen. This improves security and reduces the chances of tampering
The mount is the perfect complement to our weatherproof enclosures. The flexibility and quality of the mounting system is demonstrated in this video.
Let's Talk Time Lapse
We'll show you how CamDo can help enhance your workflow and make sure our time lapse cameras are the right fit for your project.
Book 15 Minutes With Us
Resources & Guides
Use these informational tools to learn the basics of time lapse photography, ensure quick deployment, and achieve a successful project.
Education
Resources
Support